Canada must reveal 'undiscovered truths' of residential schools to heal | Global development | The Guardian
Canada urgently needs an independent investigation into the deaths of thousands of Indigenous children at church-run residential schools if the country ever hopes to finally confront the horrors of its colonial past, the man who led the country's Truth and Reconciliation Commission has told the Guardian.
Murray Sinclair, a former senator and one of the country's first Indigenous judges, warned that the "undiscovered truths" of the schools are probably far more devastating than many Canadians realize – including the deliberate killing of children by school staff and the likelihood that such crimes were covered up.
Sinclair called for a powerful investigative body, free of government interference, and with the power to subpoena witnesses.
"We need to know who died, we need to know how they died, we need to know who was responsible for their deaths or for their care at the time that they died," said Sinclair, a member of the Peguis First Nation. "We need to know why the families weren't informed. And we need to know where the children are buried."
Canada has been rocked by the discovery of nearly a thousand unmarked graves at the sites of church-run residential schools which Indigenous children were made to attend as part of a campaign of forced assimilation.
On Thursday, the Cowessess First Nation said that the remains of 751 people had been found at the site of a former residential school in Saskatchewan – just weeks after the Tk'emlúps te Secwépemc nation found 215 unmarked graves in British Columbia.
Justin Trudeau described the graves as "a shameful reminder" of the systemic racism that Indigenous peoples still endure, adding: "Together, we must acknowledge this truth, learn from our past, and walk the shared path of reconciliation, so we can build a better future."
But Sinclair warned that reconciliation requires a sustained effort to change by ordinary Canadians and powerful institutions of state — an effort that has so far remained elusive.
"The government, our social institutions, and even our population acknowledge what was done to Indigenous people was wrong. There have been several apologies and a promise of things will change. But there's been no change," he said. "So long as any change is only given reluctantly, it means there remains a willingness, ability – and even desire – to go back to the way things were."
Sinclair led a historic Truth and Reconciliation Commission which in 2015 concluded that the residential school system amounted to cultural genocide.
Over more than a century, at least 150,000 Indigenous children were taken from their families and forced to attend the schools, many of which were run by the Catholic church.
Children were forcibly converted to Christianity, given new names and were prohibited from speaking their native languages. The last residential school closed in the 1990s.
Painful survivor testimony to the commission made it clear that sexual, emotional and physical abuse were rife. The final report estimated that more than 4,100 children died from disease, neglect and suicide, although Sinclair has said he believes the true figure could be as high as 15,000.
But the commission was prevented from investigating allegations of criminality and efforts to obtain key church and government records were frustrated.
"We've heard stories from survivors who witnessed children being put to death, particularly infants born in the schools who had been fathered by a priest. Many survivors told us that they witnessed those children, those infants, being either buried alive or killed – and sometimes being thrown into furnaces," said Sinclair, who oversaw thousands of hours of testimony. "Those stories need to be checked out."
Testimony from survivors and the commission's final report made it clear that there were undocumented burial sites across the country. But the recent discoveries have nonetheless shocked many Canadians and prompted calls for a new investigation – something the government has so far resisted.
The schools were funded by the federal government, but often operated by religious institutions, and there have been growing calls for formal apology from the Catholic church – and for the release of any related records.
Pope Francis said he was pained by the discovery of the graves last month and called for the rights and cultures of Indigenous peoples to be respected, but his refusal to give a direct apology has disappointed many.
On Friday, the Catholic Missionary Oblates of Mary Immaculate, which operated 48 schools, including the Marieval Indian residential school at Cowessess First Nation in Saskatchewan and the Kamloops Indian residential school, said it would release all documents in its possession.
"We remain deeply sorry for our involvement in residential schools and the harms they brought to Indigenous peoples and communities," the order said a statement. "We further acknowledge that delays can cause ongoing distrust, distress, and trauma to Indigenous peoples."
Sinclair said that church and government officials had repeatedly claimed the records have been destroyed or lost. Even when the church handed over documents to the commission, key names and locations were redacted, rendering the documents "useless" for research purposes, he said.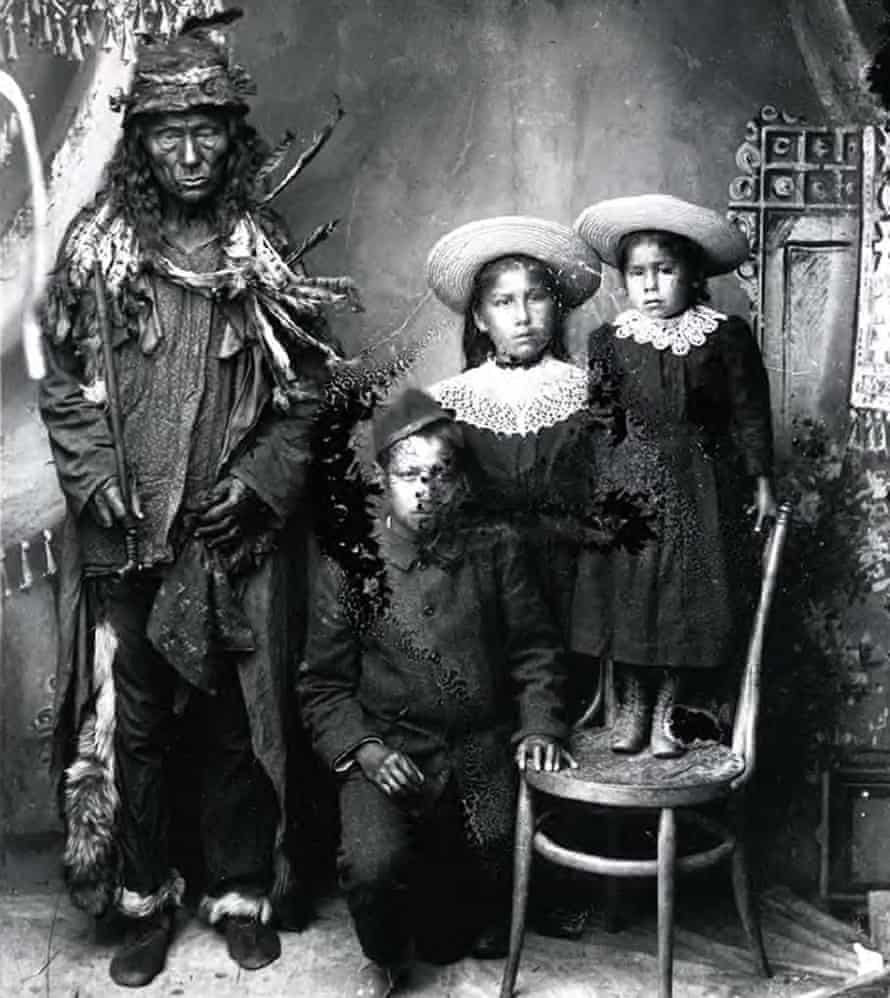 "Quite frankly, we don't trust their word," said Sinclair before the order's announcement on Friday.
"We want there to be an independent investigation to actually go into their archives and see what can be found. And I think that we will be astonished at what their records reveal to us."
And while some important records have probably been destroyed, others never existed in the first place. "We know that children who died at the hands of one of the staff – particularly the nuns, or the priests – were simply not recorded."
At the commission, school survivors described how the trauma they suffered was handed down to the next generations – a reality magnified by systematic inequities that persist across the country.
Dozens of First Nations do not have access to drinking water, the government is fighting a human rights tribunal order to compensate Indigenous children who suffered in foster care and a federal minister has admitted racism against Indigenous peoples is rampant within the healthcare system. Indigenous people are overrepresented in federal prisons and Indigenous women are killed at a rate far higher than other groups.
Such realities are the result of a sustained campaign to create and sustain racial inequity, said Sinclair.
"It took constant effort to maintain that relationship of Indigenous inferiority and white superiority," he said. "To reverse that, it's going to take generations of concerted effort to do the opposite."
Shane Warne: Countries Should Stop Picking Players Who Choose IPL Over International Duty
Shane Warne and Michael Vaughan came down heavily on cricketers who pick playing in the IPL over fulfilling international duties, with the Australian even suggesting that the ones who do so should not be picked for international matches.
The subject has been fervently discussed in recent times, with England's IPL players allowed to miss their two-Test series against New Zealand. England lost 1-0, their first home series defeat since 2014, with the rest and rotation policy used during their tour of the subcontinent also coming in for criticism.
A few weeks after as many as seven Australian players pulled out of the upcoming tours of West Indies and Bangladesh, Warne and Vaughan stated that cricket boards need to be firmer with players who opt out of playing for their country to play in franchise T20 tournaments.
The seven players who are missing the tour — Pat Cummins, Kane Richardson, David Warner, Glenn Maxwell, Jhye Richardson, Daniel Sams, and Marcus Stoinis — were all part of the Indian Premier League. Following the tournament's suspension, the players flew to the Maldives following the closure of Australia's borders for travellers from India and were only released from hotel quarantine late last month.
Warner, Stoinis, and Maxwell have pulled out of the first edition of The Hundred as well.
"Look, I know it's tough with the bubble and quarantine throughout the year, but the country has to take priority over franchise cricket. That's the simple answer," Warne said on the Road to the Ashes podcast.
Vaughan, who was a guest along with Warne, stated that international cricket was following the footsteps of the English Premier League, with players picking and choosing their international appearances.
"The stage has been set in the last few years, where the boards have been allowing players to pick and choose," Vaughan said. "Recently, England allowed the players to stay in the IPL rather than play the Test match against New Zealand at Lord's though the games were in the Future Tours Programme. We have to set a precedent here.
"Football in the UK is basically the Premier League, and then after every two years, they want to play for their country, be it in the Euros or the World Cup. Cricket is going down a similar path. They have to be very careful. The boards and national teams have to be stronger with the players. If they want international cricket in 20 years to be the pinnacle, they have to be strong with the players. Franchises have a huge amount of money but we have to be careful that international cricket has to be at number one. Or else cricket will be like the Premier League, where players pick and choose, and pull out of games and just play the tournaments."
Warne is a mentor and ambassador at Rajasthan Royals, who have benefitted from England's flexibility in allowing their players to play in the IPL, boasting the biggest English contingent of any side. However, his role at the team didn't affect his viewpoint.
"It's simple – I don't hold a grudge against the players for the money that they have," he said. "It's fantastic. If they want the money, take the money. But if they want to play cricket for their country and choose the IPL over their country, well then, maybe they have to be punished — not punished, that's the wrong word, maybe they have to choose because it's not worth picking them.
"Because players will want to rest, and they will miss Test matches and miss playing for the country for money. It's not a grudge – it's hard to let go of three million bucks and play for a month and be away from your family for six weeks. It's very easy to make that decision. But if you view yourself as a cricketer and [want to] test yourself against the best, there are only internationals to do it. If you want to play IPL, that's fine, but know someone might replace you."
Subscribe to the Wisden Cricket YouTube channel for post-match awards, player interviews, analysis and much more.
US Sanctions on Ethiopia: Good Policy or Violation of Ethiopia's Sovereignty? | Global Policy Journal
Teferi Mergo explores claims of state sovereignty by a regime increasingly embattled at home and abroad.
The recent announcement by the United States government that it is instituting a set of sanctions on Ethiopia due to the ongoing conflict in Tigray and elsewhere in the country, has been received with diverging opinions among the Ethiopian public, reflecting the contrasting views about the history and character of the Ethiopian state. Many with a pluralist vision of Ethiopia have welcomed the development with understandable relief, with the expectation that the measures will produce the intended outcomes. On the other hand, those who promote a unitarist view of the Ethiopian state have been vocal in their condemnations of the announcement.
Although it did not materialize because of lack of sufficient support, a major political figure in the country, Mr. Andargachew Tsige, had called an impromptu meeting and appealed to his supporters to "come out in millions and burn the US flag" to oppose the Biden administration. (Andargachew once claimed to have authored the roadmap for Ethiopia's transition and is believed to be the key link between the Ethiopian Prime minister, Abiy Ahmed, and the Eritrean President, Isaias Afeworki.) Judging by the reactions of the various officials of the Ethiopian government, Addis Ababa appears to be seriously concerned about the implications of the new US policy, and rightly so.
The key argument that members and supporters of the Ethiopian regime are invoking in their opposition to the new US policy is the Westphalian conception of state sovereignty, which reinforces the strongly held view in some circles in the country that Ethiopia is an exceptional state, in whose internal affairs outsiders are not welcomed to meddle. Alluding to these sentiments, Mr. Abiy has referred to the US in a recent public event as a "young nation without history", revealing the kind of thinking that might have led his country into a ruinous civil war. It appears that the young and gaudy leader might have expected that the US foreign policy establishment would continue to afford the Ethiopian government significant deference – as in the past – regardless of how it conducted its internal affairs.
The view that Ethiopia is an exceptional state – as professed by a segment of the Ethiopian political class – has serious detractors. The narrative that it is a country consisting of unequal nations, which had been cobbled together through imperial annexation by the Amhara ruling class only in the last century and half, has gained significant ground under the leadership of the Tigray People's Liberation Front (TPLF). Arguably, the wars in Tigray, Oromia, and Benishangul are driven by Abiy's apparent determination to reverse course and reimpose a view of Ethiopia that is cherished by the unitarist political camp.
More importantly, it is difficult to reconcile the image of Ethiopia as an exceptional country that nurtures its sovereignty, with the harsh economic reality it is facing. It remains dependent on foreign aid to meet some of the basic needs of its population. The US, its western allies, and the multilateral institutions in which they are important stakeholders send billions of dollars to Ethiopia every year, most of which is allocated as a budget support to the government.
Of the $13 billion dollars or so promised by the World Bank to Ethiopia for the current three-year period, nearly half of the funds had been earmarked for workers' salaries in the five pro-poor sectors identified by the Bank, under the moniker of human development. The World Bank is just one of about twenty-seven countries and agencies funding Ethiopia's pro-poor sectors (the sectors include education, health, agriculture, water, and social protections), endeavoring to contribute to economic development in the country. Ethiopia's education sector alone receives over $1 billion every year from these sources, with World Bank's share constituting less than half of the transfers.
Ethiopia is also heavily dependent on the planned – now uncertain – restructuring of its debt by the International Monetary Fund, without which it will be in default on the external debt it has accumulated over the years due to the persistent deficits in its balance of payment. Currently, the country's international reserve can finance imports only for the next month and half. For all intents and purposes, therefore, Ethiopia is looking at the abyss in terms of economic activities, without the promised debt restructuring by the IMF.
Under these dire circumstances, the claim that a rational recalibration of their policies by the US and the other donor nations – to induce the Ethiopian government to hold an all-inclusive and meaningful dialogue with the federalist camp –   amounts to infringing on the sovereign rights of an independent state, does not make much sense. Unless being an "exceptional country" means dependence on the generosity of others for survival, it is difficult to reconcile the rhetoric coming from Addis Ababa with the difficult economic realities the country is facing.
Additionally, the sovereignty argument rings hollow, when one considers that Ethiopia is on the verge of collapse, posing serious risks and threats to millions of innocent human lives, regional stability, and World peace.  Although he came into office primarily through a popular protest movement – also known as the Oromo Protests – Mr. Abiy did not waste any time in ditching the largely peaceful movement and to hitching his political wagon with forces whose main mission was to undo the social and political changes that had transpired in the country when the Tigray Peoples Liberation Front (TPLF) was at the helm.
Working in concert with the Eritrean regime, Abiy's government has instituted policies and initiatives that have put millions of lives at risk, and it is overseeing a devastating civil war on many fronts – with the war in Tigray capturing international attention largely due to its intensity, and insurgencies in Oromia and Benishangul gaining significant momentum in the last three years. Ethiopia today is "tense, deeply conflicted, dangerous, and bitterly contested by warring factions", taking a giant leap towards becoming a failed state, thus quickly turning into a real danger to its people and international peace.
If the dangerous political course Addis Ababa is pursuing continues along its current trajectory, it has a potential of turning the Horn of Africa into an ungovernable mess, with seriously adverse implications to the international community.  Under these circumstances, the call by Western powers (who will be called upon to bear some of the cost of the war) for an all-Inclusive dialogue – to try to solve Ethiopia's age-old political problems – is the least they can do. Great powers have from time to time led international efforts (including and up to conducting overseas military operations) to protect their geo-political interests and to save innocent human lives; therefore, the recent policy initiatives being undertaken by the US and its European allies with respect to the conflicts in Ethiopia are to be expected from responsible global leaders.
What Abiy and co. are framing as US's intervention in Ethiopia's internal affairs – invoking a Westphalian notion of state sovereignty and appealing to a diminishing sentiment among Ethiopians (Ethiopia's dubious exceptional status) – can be understood rather as a concerted effort by the Biden administration to avert a potentially disastrous collapse of the Ethiopian state. The Western world, whose counsel the Ethiopian prime minister seems to have rejected, had considered him a worthy partner who could lead the effort to bring about the long-sought democracy and development in the country, likely facilitating his meteoric rise to power.
A contemporary phenomenon that the promoters of centralized Ethiopian state are also neglecting (in their rush to justify a brutal war that has victimized millions of people) and much of the Western world has been seeking to come to terms with, is "the global resurgence of cultural and religious pluralism … the quest for cultural authenticity and civilizational states" in the modern age. International Relations scholars are recommending to policy makers in the West to be thoughtfully cognizant of these developments while rearticulating their foreign policies to meet the challenges of the emerging multipolar world.
The current civil war in Ethiopia has been characterized as a manifestation of the contestation between unitary political forces that subscribe to Ethiopian exceptionalism as an ideology, and others that aim to promote cultural and linguistic pluralism in the country. The Tigray people are proud custodians of the Aksumite civilization, and it is very difficult to see them as part of Ethiopia where their identity is suppressed, and their collective destiny is determined by the central government in Addis Ababa. Similarly, the Oromo are reclaiming their Gadaa civilization – an indigenous democratic socio-political system recently inscribed by UNESCO as an intangible human heritage, which was suppressed for over a century along with the other important markers of their identity – and it would be unrealistic to expect them to buy into Mr. Abiy's vision of Greater Ethiopia, where the Amhara identity becomes the dominant norm, once again.
Whereas thoughtful world leaders are cognizant of these developments and fine tuning their policies to meet the challenges of the 21st Century, Mr. Abiy and his regional partners appear to be stuck in the past – on the principle of state sovereignty that was designed in Europe to overcome the challenges of a different era, and is increasingly being viewed as a flawed principle of international law for the modern times we live in – to push the political agenda, and maintain the cultural hegemony, of the Amhara over all other social groups in the country.   
Viewed from these perspectives, it is not entirely surprising that the Biden foreign policy team is rising to the challenge and sending a clear signal that it will not be deterred from pursuing a rational foreign policy objective in Ethiopia, regardless of a legalistic interpretation of current law pertaining to state sovereignty. It must be applauded and supported for initiating a policy change and processes that aim to hold the Ethiopian regime and its associates accountable for their gross and unacceptable violations of human rights.
Teferi Mergo is an Assistant Professor of Economics at the University of Waterloo in Canada, with joint appointments at St. Paul's College and the department of Economics. He is a Research Fellow at the Global Labor Organization – and he has been recognized for excellence in research at the University of Waterloo.
An uncommon friendship: Taxi driver brings elderly passenger to medical appointments, runs errands for him – Mothership.SG – News from Singapore, Asia and around the world
"Nothing much lah," Tan Lai Hock immediately deflects, when asked about the unlikely friendship between him and his elderly passenger, Lim Chong Khim.
For the past three years, 52-year-old Tan has been Lim's on-call driver, ferrying him around to run errands, accompanying him to medical appointments, and even delivering his favourite foods.
Tan, who has been a taxi driver for five years after leaving full-time employment, takes time out of his regular driving schedule to meet Lim's needs, at the cost of potentially higher earnings from regular customers.
And yet, he downplays his selflessness as "nothing much", shyly laughing when we bring up the fact that he recently won an award for being a caregiver at this year's Inspirational Patient and Caregiver Awards.
This happened after Lakshmanasamudram S Mohanram — one of the specialists who attended to Lim at the Singapore National Eye Centre (SNEC) — found out about what Tan had been doing for the older man, and nominated him for the award.
"I was overwhelmed by his kindness towards a fellow human being," read the nomination.
Didn't give it much thought
Tan says that when Lim first asked him for help in 2018, he didn't give the matter much thought.
"I never go and think about it. Because this old man asked me — Mr Lim lah, I call him old man — he asked me to help, I can help then I help lah."
On that day, Lim had called for a taxi to ferry him from his flat in Outram to a polyclinic for an appointment.
At the polyclinic, Lim made an unusual request — he asked the taxi driver if he could accompany him for the appointment.
The elderly man told Tan that it would only take an hour, so the latter acquiesced.
The appointment ended up stretching for three hours. But the good-natured taxi driver brushes off what many others might arguably consider to be a waste of time (and potential earnings).
"Aiya, should be ok lah. No problem," he quips.
It was a rare occurrence after all, and at that time, Tan was unaware that Lim would subsequently ask him to do this again, and on a regular basis.
"When I was sending him back, he said 'Can do me a favour?'
I said, 'What? I can send you up, no problem.'
He said, 'No no no, in future, [if] I want to see doctor, or I want to go for appointment or whatever, can you come and pick me?'"
Tan recalls that he was "quite surprised", but agreed to Lim's request.
Lim is the only "customer" who receives this special treatment from Tan because unlike other elderly passengers who typically have relatives or domestic helpers accompanying them to medical appointments, Lim travels alone. The elderly man also has difficulty walking.
Appointments, errands, and food delivery
Tan's arrangement with Lim extends beyond providing transportation service.
He also accompanies the elderly man on his medical appointments and serves as his interpreter since Lim communicates mainly in Hokkien.
Lim also calls on Tan when he needs help with running errands, such as getting a haircut, or shopping for groceries.
In return, Lim occasionally gives Tan some money, to cover some of the time that Tan spends with him, though this is an informal arrangement and does not follow the standard meter rate.
Tan has just one condition for Lim — if he needs Tan's help on a particular day, the request must be made in advance.
This is because Tan has his own regular customers who have arrangements to be dropped off at work on weekday mornings.
But Tan tries his best to make himself (and his taxi) available to Lim if he needs urgent help, even on his rest days.
"I told him… 'Anything, you just call me. [If] I can come, I straightaway fly down.'
Try to help him, lah."
Once, Lim called Tan asking for help to replace a broken lightbulb. Afraid that the older man would injure himself while moving around in a dark house at night, Tan rushed down that afternoon to assist him.
The bulb fixture was of an old design, but Tan tracked down a compatible bulb and helped Lim install it.
He also took a further step of calling the Town Council on Lim's behalf, asking them to change the dated bulb fixture, so that it would be easier to change in future.
Mistaken for Lim's son
"A lot of people think that I am his son," says Tan, who says that he addresses that misconception by pointing out their different surnames.
"I say, 'No lah, his surname is Lim, I am Tan.'
I tell them, 'No lah, just friends only lah.'"
But does 85-year-old Lim consider 52-year-old Tan his son?
"I have no idea," says Tan with a laugh.
After all, what Tan knows about Lim is limited.
Lim does not talk much about his life — even after three years of riding in Tan's taxi, around once or twice a month.
Tan does know, however, that Lim enjoys fried Hong Kong noodles, Tiong Bahru Pau and fried carrot cake, having bought them for Lim on his request previously.
Tan has become privy to some of the reasons why Lim needs assistance, however, including the fact that a social worker who used to help him stopped visiting because they left their job.
On rare occasions, Lim also shared with the taxi driver his family situation, which shed some light on the old man's circumstances.
That said, the extra information doesn't seem to matter to Tan, who maintains an ever-gracious attitude toward helping Lim.
"I don't go and ask more lah. As long you want to tell me, I hear lah."
One thing that Lim said to Tan did stick, however:
"I'm very lucky to have met you."
Stories of Us is a series about ordinary people in Singapore and the unique ways they're living their lives. Be it breaking away from conventions, pursuing an atypical passion, or the struggles they are facing, these stories remind us both of our individual uniqueness and our collective humanity.
Top image courtesy of Singhealth